Atlanta, GA is both the biggest city and the capital in the state of Georgia and is the ninth largest metro area in the United States. The city represents the largest hub of transportation via railroad and highway in the Southern United States, even deriving its name from "Atlantica-Pacifica" railroad intersection when the city was first built. Sometimes referred to as "the ATL" the city also produces a gross domestic product value of over $270 billion annually. Atlanta is quickly becoming one of America's up-and-coming major metropolitan areas that is surrounded by a lot of forest, and in the middle of revitalizing many neighborhoods. Rent-To-OwnHomesListings is your source of rent to own homes in Atlanta. Check out rent to own homes listings in this area.
Featured Rent To Own Homes Atlanta
Flintwood Dr Se
Atlanta, GA 30316
$245,000
Single-Family
Whitehall Forest Ct SE
Atlanta, GA 30316
$260,000
Single-Family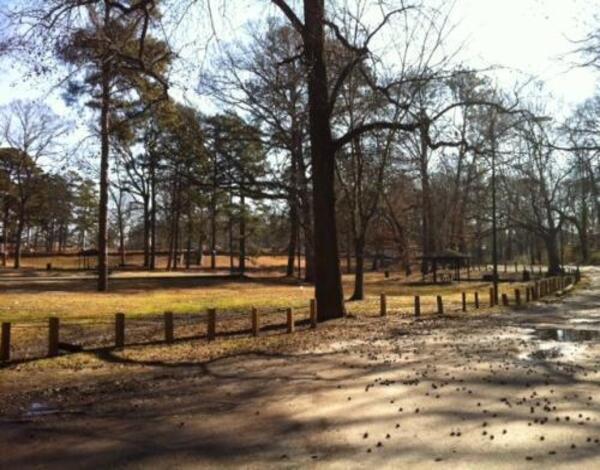 Epworth St SW
Atlanta, GA 30310
$220,000
Single-Family
Snyder St NW
Atlanta, GA 30318
$105,000
Single-Family
Lake Valley Rd NW
Atlanta, GA 30331
$210,000
Single-Family
Kimberly Rd SW
Atlanta, GA 30331
$260,000
Single-Family
Woodbine Ave SE
Atlanta, GA 30317
$90,000
Single-Family
Sarah M Harden Dr SW
Atlanta, GA 30311
$105,000
Single-Family
Rent To Own Homes Atlanta
If you're looking for rent to own homes in Atlanta, Rent-To-Ownhomeslistings is the website for you. We are leading provider of Atlanta rent-to-own home listings. We also provide rent-to-own listings as well as credit repair services for anyone who has recently been denied a mortgage or home loan in Atlanta . It's never been easier to find rent to own homes Atlanta, and our listings, which include owner financing, lease option, and Atlanta lease purchase homes, are updated daily. We receive thousands of daily submissions of these difficult-to-find properties in Atlanta and organize them for you in one place, making it simple to find rent to own homes in AT. We make sure you are prepared for the Rent to Own process and we reinventing the smart path to homeownership.
Largest Cities Atlanta:
Decatur | Avondale Estates | Conley | Scottdale | Clarkston | Forest Park | Mableton | Ellenwood | Smyrna | Stone Mountain
Why Rent To Own In Atlanta?
Rent To Own home in Atlanta, Georgia, is a wise move for those who are looking for a home right in the center of the bustling action of a major city. The city of Atlanta is like New York on a pared down scale, complete with tall buildings, impressive bridges, and shops and stores littering the main thoroughfares. It offers a great place for people to live if they want a city lifestyle, complete with a high flying career and a busy, hectic schedule. With a population of over four hundred thousand people, and an almost equal split between men and women, Atlanta proves to be a growing city full of people climbing the ladder to success.
Atlanta is a thriving place to work, but if you are thinking of buying a home in the city you should be aware that competition can be fierce when it comes to securing the job of your dreams. The unemployment rate is around fourteen percent, and those who are in the job market are high achievers, with over seventy-five percent of them finishing high school, and forty-five percent holding a college degree.
Looking to buy a home in the state of Georgia? Check out Rent to own homes Georgia properties.
Atlanta Market Overview
Avg. Home Value: $375,000
Atlanta Economic Statistics
Median Income: $59,973
Local Businesses: 5,5 million
Atlanta Demographic:
Average Age: 33
Population: 6,144,050
Top Rated Schools in Atlanta
Atlanta Elementary Schools:
Brandon Elementary School
Woodland Elementary Charter School
Morningside Elementary School
Atlanta Middle Schools:
Sutton Middle School
Inman Middle School
Sandtown Middle School
Atlanta High Schools:
Westlake High School
North Atlanta High School
North Springs Charter High School
Atlanta Rent To Own Homes
There is no escaping the fact that Atlanta, Georgia, has a lot to offer. As with any city, it has its downsides, but those are more than balanced by the excellent amenities and facilities available within a few minutes drive from almost any part of the city. To rent to own home in Atlanta is a good investment for those who need to work in the city, as properties aren't overly expensive, but they are near enough to the hub of the action to be convenient.