Find Illinois rent to own, lease to own, including single family homes and townhouses. Browse listings and nearby rent to own homes. Rent-To-OwnHomesListings is your source of rent to own houses in Illinois.
Featured Rent To Own Homes In Illinois
W Grass Lake Rd
Antioch, IL 60002
$450/month
Single-Family
W Scott Rd
North Barrington, IL 60010
$550/month
Single-Family
Kaleigh Ct
South Barrington, IL 60010
$500/month
Single-Family
Belfield Rd
Crystal Lake, IL 60014
$680/month
Single-Family
Henry Ave
Des Plaines, IL 60016
$520/month
Single-Family
S Cora St
Des Plaines, IL 60018
$460/month
Single-Family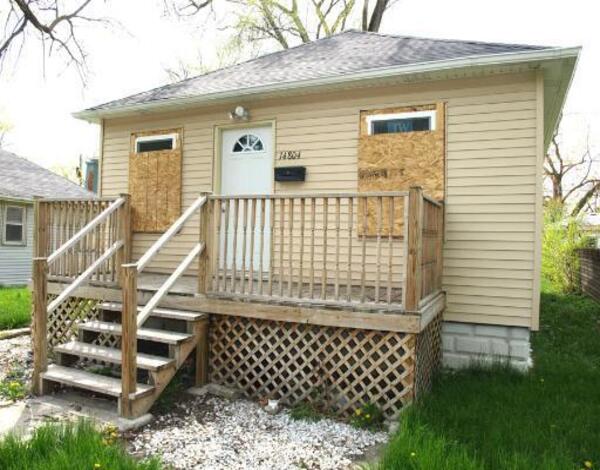 Lincoln Ave,
Harvey, IL 60426
$400/month
Single-Family
S Roberts Rd
Bridgeview, IL 60455
$440/month
Single-Family
Rent To Own Homes Illinois
If you are looking for rent to own homes in the state of Illinois, Rent-To-Ownhomeslistings is perfect for you. We are the premier provider of rent to own home listings in Illinois. As part of the service, we offer rent to own listings, as well as, credit repair services for anyone that has been recently turned down for a mortgage or home loan in IL. Finding a rent to own home has never been easier and our listings which include owner financing homes, lease option homes and lease purchase homes are updated daily. We got thousands of daily submissions of these hard to find properties in Illinois and organize them in one place for you, making it easy to find rent to own homes in IL. We make sure you are prepared for the Rent to Own process and we reinventing the smart path to homeownership.
Largest Cities Illinois:
Chicago | Barrington | Chicago Heights | Round Lake | Bloomington | La Grange | Peoria | Joliet | Pekin | Mchenry
Why Rent To Own In Illinois?
Looking to buy a home in the state of Illinois? Start your search by getting familiar with the local real estate market. Decide whether buying a rent to own home in Illinois is right for you. Illinois is other otherwise known as The Prairie State and their state capital is Springfield.
Buy or Rent To Own in Illinois
When you're looking to buy a home, it's important to consider the different types of financing options available to you. It's also important to understand the pros and cons of each type of loan so that you can make an informed decision about which option is best for you.
Rent to own homes are becoming increasingly popular, especially in Illinois. Rent to own home can be a great option for buyers who need more time to save up for a down payment or who want to avoid paying high interest rates on a traditional mortgage.
Benefits of Rent to Own in Illinois
There are many benefits associated with rent to own homes in Illinois. If you're unable or unwilling to qualify for traditional financing, then renting a property before buying it could be just what you need:
No Credit Checks
You don't need good credit or any money down when renting a house from someone who plans on selling it later on. This makes renting from private sellers an attractive option for people who have bad credit or no credit history at all.
Easier Qualification Requirements
Many landlords are willing to work with renters who don't meet traditional qualifications because they know they will be able to sell their house sooner if they aren't forced to wait for a buyer who meets all of their requirements. This means that you may be able to get approved for a rental with less income, lower credit scores or a shorter employment history than what most lenders require.
More Flexibility
The owner of a property may be willing to work with you on payment terms or other issues if they know they will be able to sell their home sooner.
Illinois Market Overview
Avg. Home Value: $259,879
Illinois Economic Statistics
Median Income: $68,428
Local Businesses: 426,865
Illinois Demographic:
Average Age: 38
Population: 12,727,264
Top Rated Schools in Illinois
Illinois Elementary Schools:
Macarthur Early Childhood Center
Spaulding School
River View Elementary School
Illinois Middle Schools:
Thompson Middle School
Antioch Upper Grade School
Parker Junior High School
Illinois High Schools:
Central High School
Dunlap High School
Hancock College Preparatory Hs